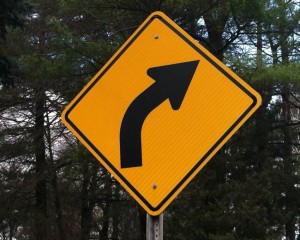 Directional Healthcare provides expertise and leadership in defining and commercializing new medical technologies.  Our strengths are in launching and optimizing new products, bringing them from development to clinical practice.
We provide direct support to execute:
*  product development strategy
*  marketing strategy
*  market segmentation
*  new drug and device product execution
*  business line P&L assessment
*  business development
In addition to these services, Directional Healthcare has the expertise to both establish the framework for marketing strategy and to execute on that strategy.  This can take the form of establishing relationships with key opinion leaders, forming speaker panels, developing launch materials, developing expert panels, executing development processes, and executing integrated marketing communications.
The firm was formed to address the needs of emerging companies developing product technology which, in turn, improves quality and effectiveness in healthcare and life science delivery.  The challenge for many companies, especially early-stage companies, is establishing a product development strategy that is focused on meeting clinical needs in the context of profitable growth.  Directional Healthcare works with client companies to set the strategic framework, establish program priorities, and develop an execution pathway that will yield clinical and business results.
Advisors
Directional Healthcare is led by Roy Wallen.  He has served in leadership roles for new product initiatives in medical technology companies ranging from pre-revenue start-up to multi-billion, global concerns.  With an undergraduate degree in electrical engineering and a biomedical focus, as well as graduate studies in biomedical engineering and business, Roy has spent his career managing existing businesses for sustainable profits and bringing new technologies out of the laboratory and into clinical use.  In addition to successful launches in the United States, Roy spent approximately 8 years in Europe where he investigated new technologies and launched several new products for a large, global company; established a European presence for a start-up company seeking its initial public offering; and supported, built, and maintained sales and distribution channels.  Since repatriating to the United States, Roy has maintained his fluency in German.  He has also overseen the successful launch of products in Japan and southeast Asia through distribution partners by establishing the import, regulatory, safety, and reimbursement elements needed for successful commercialization.  Roy has published 13 peer-reviewed papers and 20 abstracts and short papers and is a regular confrence presenter, all on subjects related to healthcare technology and its implementation.
Tina Guanting Qiu, MD PhD is an accomplished ophthalmology physician, trained retinal surgeon, stem cell biologist, and ocular transplant specialist with over 20 years of international experience. She had led scientific research in drug discovery, drug delivery and cell therapy, established and led scientific and medical advisory boards, and served as a strategic advisor to executives in large and small companies. Tina's strengths are in areas related to clinical development (protocol synopsis, high level content strategy, adaptive clinical trials), early stage clinical translation (preclinical studies, bridge gaps, and IND package design), late stage clinical translation (disease staging, safety and efficacy integration, NDA review and regulatory labeling), and commercial medical affairs (KOLs leadership, medical communications, market messages, and medical training and support). She has a Medical Doctor degree (with honors) from Nanchang University, a PhD in Ophthalmology from National Sun Yat-sen University in collaboration with Sheie Eye Institute, University of Pennsylvania followed by post-doctoral trainings at Boston University and University of Southern California. Tina has served as Chief Medical Officer at BetaStem Inc., Medical Consultant for Sucampo Pharma and Advanced Cell Technology, Senior Director of Pharmacology at Inotek Pharma, UK Project License Holder, and Program Leader at GlaxoSmithKline.  She has developed, published and lectured across US, UK, Japan and China, and been featured at Scientific American and National Eye Research Center, UK.
Jerry Jennings has over 20 years' experience developing a variety of innovative and complex medical products.  He is an R&D leader with extensive strategic and tactical experience in startup and established medical device companies.  Jerry has successfully led the definition and commercialization of Class II and III medical devices, including capital equipment with significant disposable constituents.  He has a record of building and optimizing multi-disciplinary resources, managing risks, and collaborating across business functions.   Jerry has prior experience in the aerospace & defense, professional audio, and semiconductor industries.  He holds a Bachelor's degree in Electrical Engineering.
Mark Wickham, BSc, PhD, MBA is the Principal at Alacramed Ltd., a consultancy registered in England & Wales, and is based in Cambridge, UK.  He has spent over 25 years in the medical device industry in Europe and the USA where he has gained experience leading companies and large teams of professional staff.  He joined Alacrita in January 2014 to lead the firm's medtech consulting practice and then spun out AlacraMed to provide enhanced focus on medtech consulting in October 2015. Mark has had senior operational roles in large organisations including Smith & Nephew plc, London International Group plc and Bespak plc, as well as experience in founding, fund raising and leading start-ups bio-del Ltd and B1 Medical Ltd. He also has consulting experience gained at PA Consulting Group and The Technology Partnership. Mark has supported a broad range of companies and led projects in orthopaedics, sports medicine, wound management, drug delivery devices, cardiology and diagnostics. His consulting practice focuses on technical and commercial due diligence, business development, innovation strategies and product development, and his operational experience covers starting new businesses through to management of large teams of professional staff and facilities.